A buyer's guide that contains all the information you ever wanted to know about buying a cat 318 excavator but was afraid to ask. Depending on the class, the model in question can vary in weight from 12 000 to over 60 000 pounds. This weight makes them the heaviest of all construction vehicles and one of the largest used in construction. While tall, with a cab located well above ground level, they can perform varied operations on a multitude of surfaces and often carry very large and heavy loads.
318 cat excavator specs
The Cat® 318F L is a versatile machine can be used for applications including grading, digging and truck loading. It's powered by a Cat C4.4 ACERT™ engine that provides 83 hp (62 kW) at 2,200 rpm. It also comes with the following features:
Optimized boom geometry provides excellent reach for loading trucks in the cycle time it takes competitors to fill only half the truck
Two-pump hydraulic system improves productivity and fuel efficiency
Automatic two-speed travel helps you work more productively in a wide range of applications
Low effort, single lever electrohydraulic control delivers consistently smooth operation.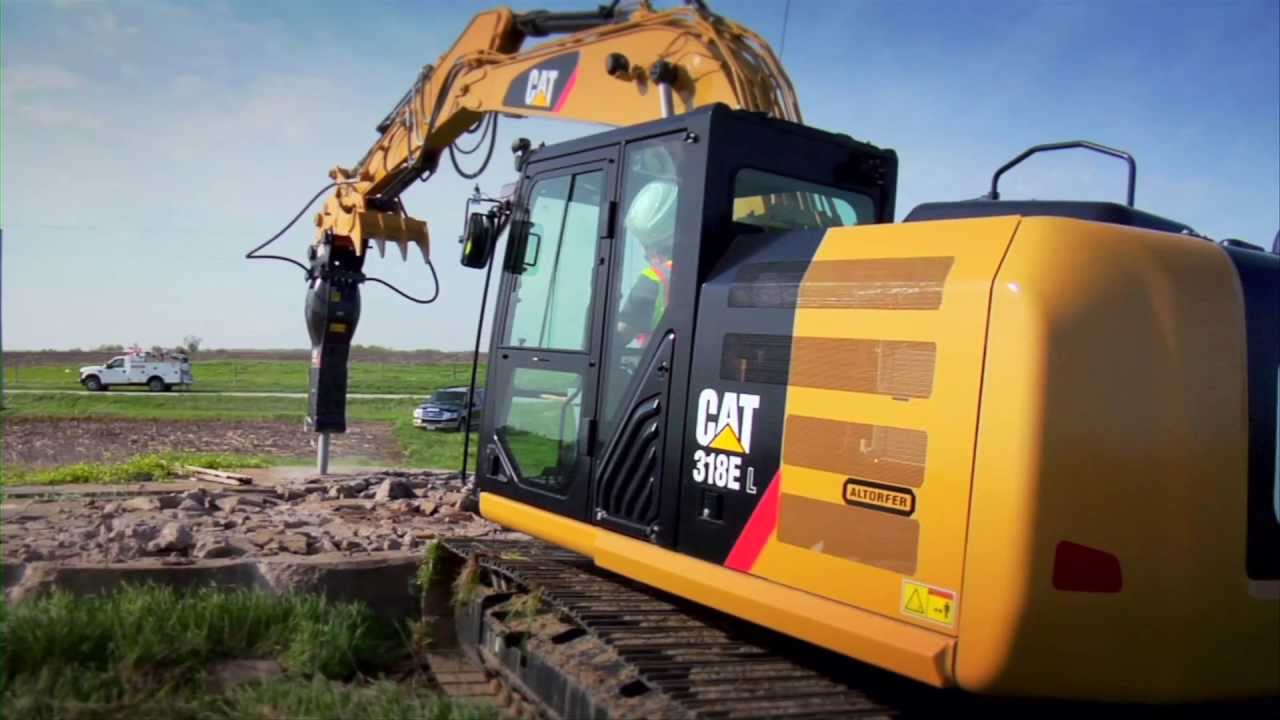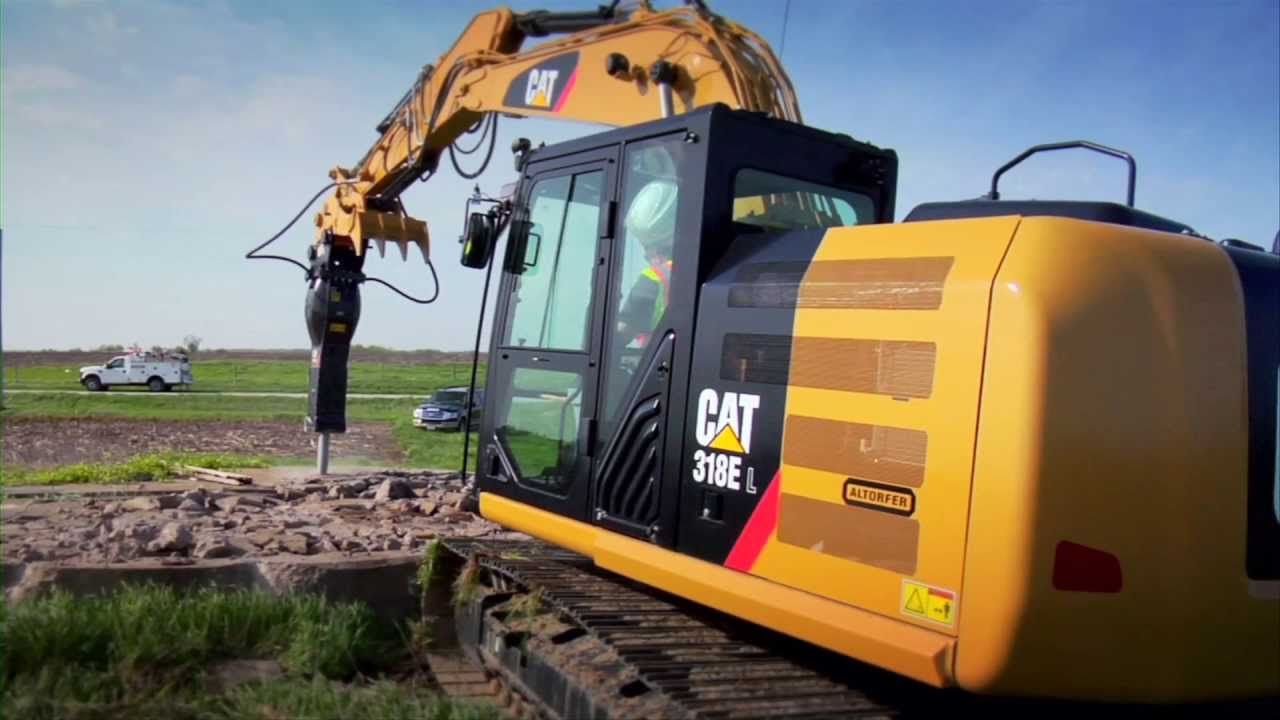 | | | | |
| --- | --- | --- | --- |
| ENGINE | | DIMENSIONS | |
| Net Power – ISO 9249 | 84 kW | Boom | Reach 5.1 m (16'9″) |
| Engine Model | C4.4 | Stick | R2.6 m (8'6″) |
| Engine Power – ISO 14396 | 93 kW | Bucket | GD .76 m³ (1 yd³) |
| Bore | 105 mm | Shipping Height – Top of Cab | 3030 mm |
| Stroke | 127 mm | Shipping Length | 8540 mm |
| Displacement | 4.4 l | Tail Swing Radius | 2500 mm |
| HYDRAULIC SYSTEM | | Counterweight Clearance | 1000 mm |
| Main System – Maximum Flow | 272 l/min (72 gal/min) | Ground Clearance | 460 mm |
| Maximum Pressure – Equipment | 35000 kPa | Track Length | 3970 mm |
| Maximum Pressure – Swing | 22600 kPa | Length to Center of Rollers | 3170 mm |
| SWING MECHANISM | | Track Gauge | 1990 mm |
| Swing Speed | 8.9 r/min | Transport Width | 2590 mm |
| Maximum Swing Torque | 44.7 kN·m | WORKING RANGES & FORCES | |
| WEIGHTS | | Maximum Digging Depth | 6090 mm |
| Operating Weight | 17800 kg | Boom | Reach 5.1 m (16'9″) |
| SERVICE REFILL CAPACITIES | | Stick | R2.6 m (8'6″) |
| Fuel Tank Capacity | 300 l | Bucket | GD .76 m³ (1 yd³) |
| Cooling System | 19.53 l | Maximum Reach at Ground Level | 8780 mm |
| Engine Oil | 16.3 l | Maximum Cutting Height | 8920 mm |
| Swing Drive | 3 l | Maximum Loading Height | 6280 mm |
| Final Drive – Each | 6 l | Minimum Loading Height | 2300 mm |
| Hydraulic System – Including Tank | 100 l | Maximum Depth Cut for 2440 mm (8 ft) Level Bottom | 5870 mm |
| Hydraulic Tank | 85 l | Maximum Vertical Wall Digging Depth | 4930 mm |
Features of a cat 318 Excavator
The engine and fuel efficiency is the most important aspect of the Cat 318 excavator. The Cat engine is a high powered engine that allows you to complete more work and greater speed. This means that you will not have to worry about wasting time or fuel on a job site and can get more work done in less time.
With this being said, the Cat 318 excavator engine has a lot of power to deliver and it does not waste any of it. It has four valves with two exhaust ports and two intake ports so you can easily get the maximum amount of power from your engine without having to worry about using too much fuel.
The CAT 318 excavator engine also has a turbocharger for added performance when working with heavy materials. This is important because when you are working with heavy materials, it is always best to use a machine that has a turbocharger installed so you can get all of your work done faster and more efficiently. The CAT 318 excavator also has an intercooler which allows you to cool down your engines before they are used in hot weather conditions.
This feature also helps keep your engines running smoothly while they are being used in very cold conditions as well as extreme temperatures such as in winter months where snow and ice can cause problems for machines
cat 318 excavator Engine and fuel efficiency
The Cat 318 excavator is a model of the Caterpillar brand. The Cat 318 excavator is one of the best construction machines ever made. It has a hydraulic pump, hydraulic motor, boom, stick and bucket. Here are some features of the Cat 318 Excavator…
The Cat 318 Excavator has a bucket that can be used for digging and moving earth from one place to another. It has a boom which is a long pole that can be raised up or down with the help of its stick.
The Cat 318 Excavator also comes with an auxiliary hydraulics system which makes it possible to operate other attachments such as blades or augers without having to disconnect any pipes or hoses between them.
The Cat 318 Excavator comes with two types of buckets: buckets that are designed for digging into soft ground and buckets that are designed for digging into hard ground (such as concrete).
The Cat 318 Excavator comes with various attachments: an auger attachment that allows you to bore holes through dirt and rock; an attachment for breaking up rocks or ice; an attachment designed specifically for use on snow and ice; an attachment designed specifically for use on sand, gravel or other loose materials; an attachment designed specifically for use on asphalt.
cat 318 excavator Hydraulics and cylinders
A hydraulic system is a power transmission mechanism that uses pressurized fluid to drive mechanical devices. It is a simple, reliable, and power efficient way to accomplish work. Understanding the basic hydraulics helps you understand your equipment better and know how to fix it when you are in the field.
Each Caterpillar machine model is designed with a particular type of hydraulic system or configuration. The hydraulics of some machines may be more complex than others, but all systems operate in similar ways. In general, there are two types of hydraulic systems: open-loop and closed-loop.
Open-loop Hydraulic System
An open-loop hydraulic system uses oil from an external source. The oil flows through the system and then back into the source. A closed-loop hydraulic system contains fluid that is circulated within the system only.
A closed-loop hydraulic system does not require external connection for operation because it has its own reservoir for storing oil.
The word "reservoir" refers to any container for storing oil before, during, or after use in a hydraulic system.
cat 318 excavator Digging Force
The Cat 318 Excavator is a medium weight class excavator that provides high efficiency and performance.
The base Cat 318 Excavator is equipped with a Cat 3066 engine. This engine has a power output of 80 horsepower. The 318 excavator has an operating weight of 23,585 lbs and a bucket capacity of 1.25 cu yd. The maximum dig depth for this machine is 19'10".
The hydraulic system on the 318 excavator uses load sensing hydraulics that provide instantaneous hydraulic power to the hydraulic systems as needed by the operator.
The undercarriage on the 318 excavator features sealed and lubricated tracks and idlers which help reduce maintenance costs. This undercarriage also includes track adjusters with a spring-applied, hydraulically-released braking system that helps maintain constant track tension.
cat 318 excavator Operator comfort and convenience
The cab of the Cat 318F L is designed to be spacious, safe and comfortable. The cab provides plenty of room for the operator to move around, even when wearing bulky protective clothing.
A large, tinted one-piece curved glass front windscreen allows plenty of light into the cab while providing excellent visibility to the front and sides. A large rear window offers excellent visibility to the rear and sides of the machine. A sliding door on each side provides convenient access to the cab.
A comfortable air suspension seat incorporates an adjustable head rest and armrests. The seat can be adjusted fore/aft by 260 mm (10 in) and has a weight adjustment range from 65 to 140 kg (143 to 309 lb). The seat cushion can be tilted forward or backward, and can be adjusted for height, angle and weight. Seat belts are provided as standard equipment.
All instrumentation is located in front of the operator for easy viewing. An LCD display monitor shows a wide range of information about machine performance. The monitor has an automatic backlighting feature that adjusts brightness according to ambient light levels.
The air conditioning system has two separate cooling circuits — one for the engine compartment and another for the operator's compartment of the cab.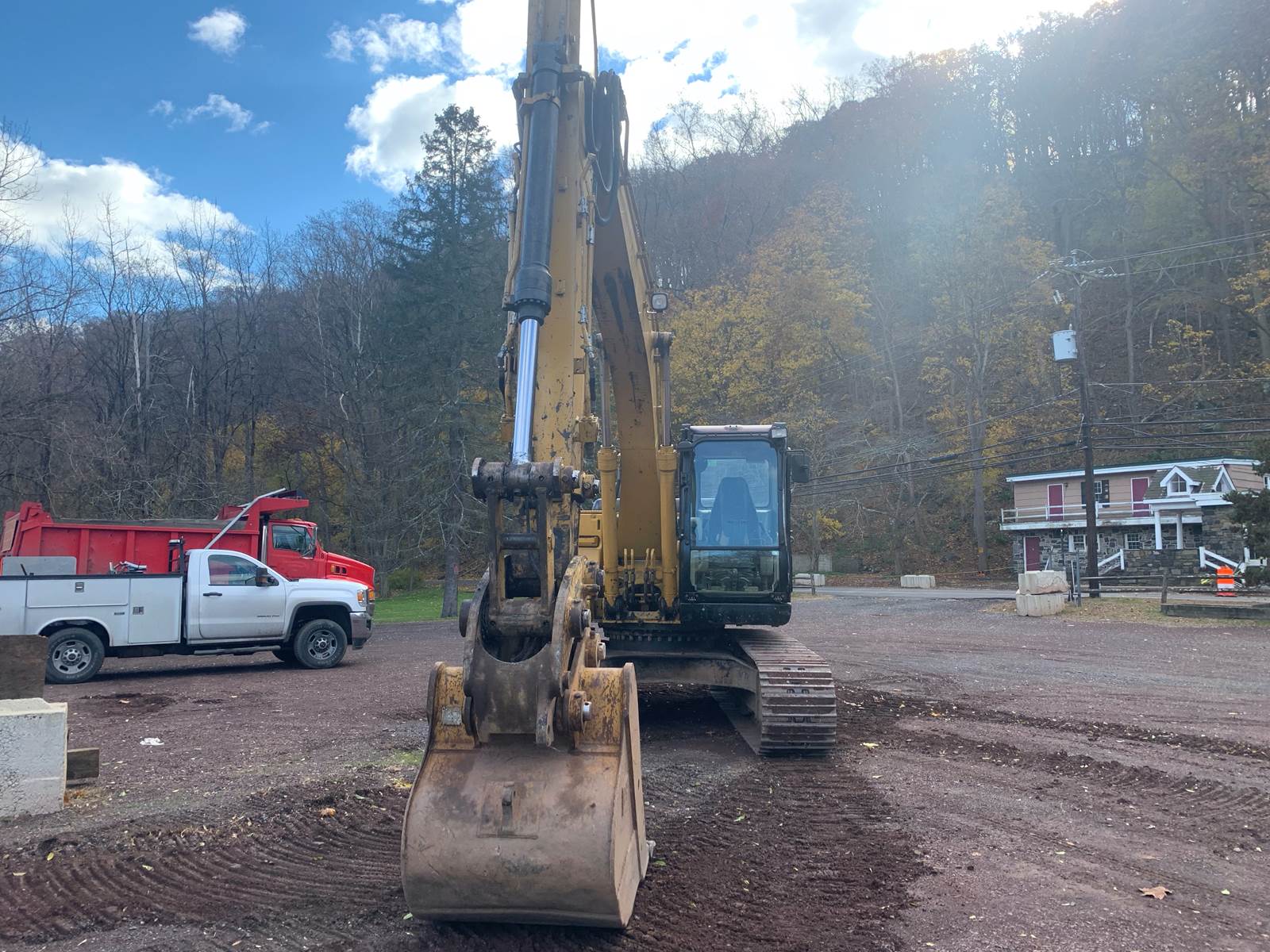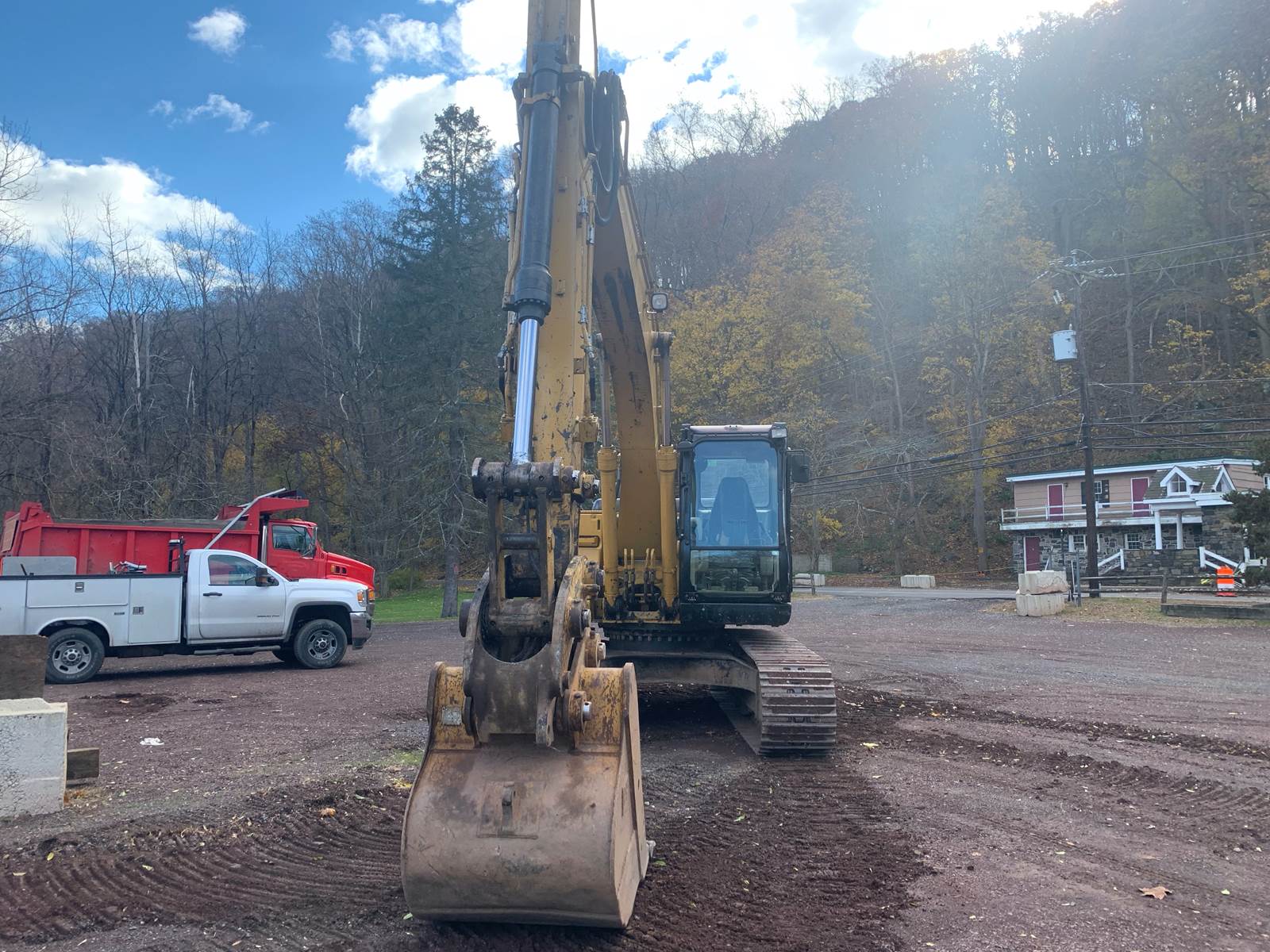 cat 318 excavator parts
Caterpillar 318 Excavator Parts New Aftermarket, Used and Rebuilt 318 Parts. Looking for Caterpillar 318 Excavator parts? You've come to the right place. We sell a wide range of new aftermarket, used and rebuilt 318 replacement parts to get your machine back up and running quickly. Give us a call, submit an online quote request or select a category below to browse/select a part.
1.Engine
2.Transmission
3 .Final drive
4.Hydraulic pump and travel motor
5.Swing motor assembly and swing gearbox
6 .Cab and back up alarm
7.Solenoid valve
8.Hydraulic cylinder
9.Hydraulic breaker
10.Piston,rod,seal kit
11.Seal kit for hydraulic pump and travel motor
cat 318 excavator Maintenance and serviceability
Maintenance plays a crucial part in the service life of any equipment. It is important to develop a good maintenance system to ensure that your cat 318 excavator works smoothly. There are many types of equipments in construction industry and different types of machines have different maintenance systems as well.
cat 318 excavator hydraulic oil should be changed every 3600 hours
The hydraulic system can be filled with the oil and this is one of the main important things to keep in mind. It is also important to keep in mind that the hydraulic system should be kept clean. The hydraulic oil should be changed after every 3600 hours along with the filter. The hydraulic filter should be changed after each hour. The hydraulic oil is made from the finest quality materials and it is meant for use in different kinds of machines and equipment.
The Cat 318 excavator is a machine that is used for many different jobs and it is one of the most popular types of excavators used today. It is a very versatile machine and it can be used for many different jobs, including digging up large pieces of dirt and rocks in order to build roads, bridges and other structures. There are many different models available on the market today and they come in many different sizes as well.
There are also many different types of attachments that you can use in order to make your Cat 318 excavator more efficient when it comes to doing certain jobs. It has an attachment called a boom which allows the operator to reach areas that are difficult or impossible to reach using other types of equipment.
cat 318 excavator Fuel and water should be removed from the filters regularly
cat 318 excavator Fuel and water should be removed from the filters regularly. This is known as draining the filters. Drain the water separator after each day of operation and drain the fuel filter daily. The amount of water drained from the water separator can be used to determine if there is a problem with condensation in the fuel tank.
A large amount of water in the water separator may indicate that condensation has built up in the fuel tank and is now entering the fuel system. If this is happening, take steps to ensure that any excess moisture is removed from the fuel tank before it enters the fuel system.
Some machines have a light indicator or alarm to warn when there is excess water in the water separator. This light will flash or sound an alarm if there is more than 50 ml (2 fl oz) of water in the filter. If this happens, you may have to drain more than 50 ml (2 fl oz) of fuel/water mixture from your filter to stop it from flashing or sounding an alarm.
Lubricate the cat 318 excavator tracks every 800 hours
Lubricating the cat 318 excavator tracks every 800 hours is a necessary maintenance task that ensures the tracks will last a long time. If you do not lubricate them regularly, the track pins and bushings will wear out prematurely and the tracks will need to be replaced. Lubricating the cat 318 excavator tracks is a simple process that can be done in about 30 minutes if you have the proper tools.
Set your parking brake and turn off your engine before you get started.
Open your hood and locate your lubrication points. You will find them under the covers on both sides of your excavator. There should be one point labeled "Lubrication."
Attach your grease gun to the point labeled "Lubrication" on both sides of your track.
Push down on the handle of your grease gun until it locks into place. Keep it pushed down for about five seconds, then release it and repeat four more times until grease begins to flow out of all of your points.
Changing cat 318 excavator engine oil and filters
On Saturday I changed the engine oil, hydraulic oil and filters on our Cat 318 excavator. I have a few photos to share.
The engine is the original 3116T Cat engine, not the more common C6.6 that was in the 318s from 2004 on. The C6.6 engines are much more fuel efficient and make a little more power too. They also don't use a gear driven oil pump so they aren't as loud as this engine is. This is an older style engine that has a lot of hours on it but still runs great!
Changing the hydraulic filters is pretty easy but changing the engine oil filter requires a special tool because it's recessed between 2 hydraulic lines and can't be gotten to easily without this tool. The tool slides into place, unscrews the oil filter, then you slide it back out of the way and put on a new filter with the tool.
Lubricate track cat 318 excavator chain and pins at once every shift
If you're working in a dirty or dusty environment, you may need to lubricate more frequently. Lubricating your track chain as often as once a day can also help reduce wear and tear on the sprocket and rollers.
Lubricating the track chain helps to reduce friction between the pins, bushings and internal components of the link. It also helps protect against corrosion and prevents dirt from building up. If your excavator has an auto-greasing system, make sure it's functioning properly and you are using the correct type of grease.
There are many types of lubricants available for track chains. The most common is a mineral-based oil designed specifically for use with track chains, but there are also synthetic lubricants available that provide better protection at lower temperatures or in extremely dusty environments.
Check your owner's manual or talk to your dealer about which type of lubricant is right for your machine.
After carefully analyzing all the 318 cat excavator's features and reading through hundreds of reviews (both positive and negative), we have given this a rating which we think accurately reflects the overall quality and performance of this machine. We found that for most average contractors, the Cat D4 would be the best choice. It is more trusted than its competitors, has a great track record with buyers, and is also less expensive.