Are you planning to buy a 30t Volvo excavator? Or are you a producer, who's looking for the most competitive price of Volvo 30t or some advice on the difference between models? This might be the right place for you. Let's go through some useful information about it and help to find your favorite model with ease.
30t Volvo excavator-EC300EL
Volvo EC300EL crawler excavator is equipped with a high-power engine, which has excellent fuel economy and low fuel consumption. It provides powerful power to meet the needs of various working conditions. The Volvo EC300EL is designed for maximum productivity in digging, lifting, grading and digging work.
Volvo EC300EL crawler excavator adopts automatic speed regulation function, which can automatically adjust the engine speed according to the load change of the hydraulic system, so as to ensure that the excavator can operate at an appropriate speed under different operating conditions. The operator can also manually select the speed according to his own needs.
In order to meet the needs of customers for different applications, Volvo EC300EL crawler excavator can be equipped with a variety of work equipment: power shoveling bucket, demolition hammer shoveling bucket, sieve bucket and compaction plate etc.. In addition, it can also choose a variety of optional accessories to improve its efficiency and provide stable performance.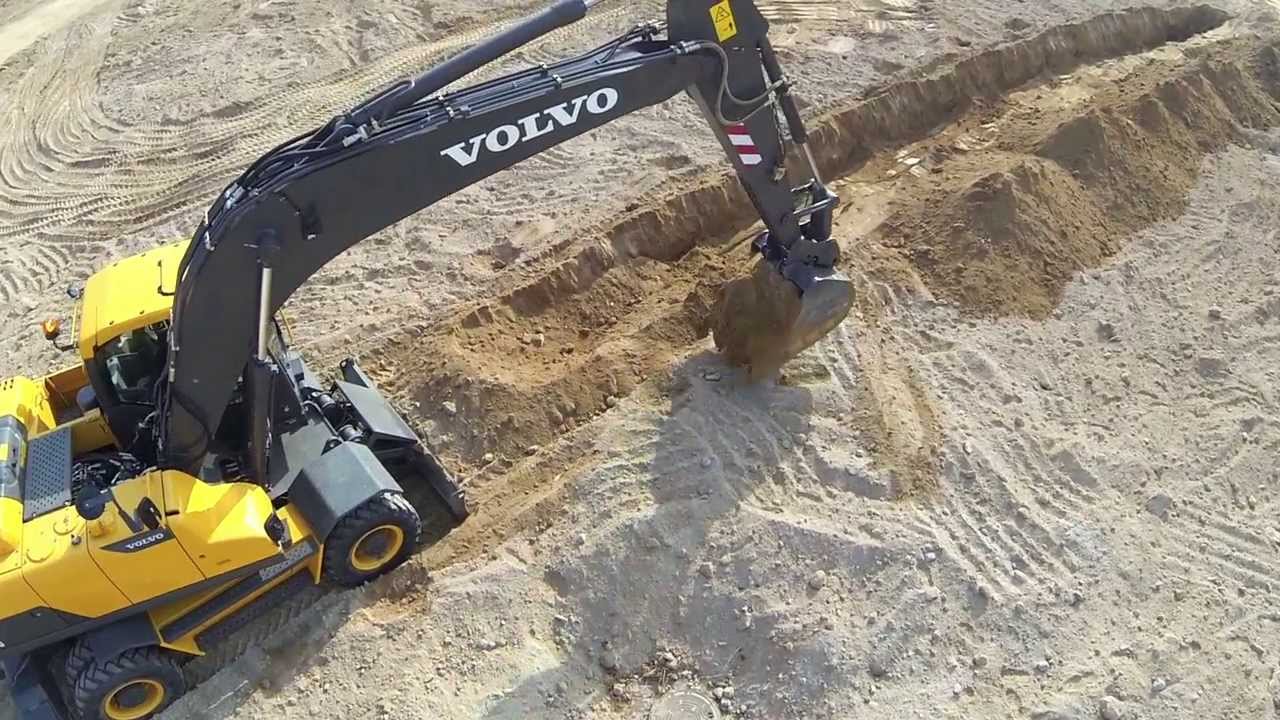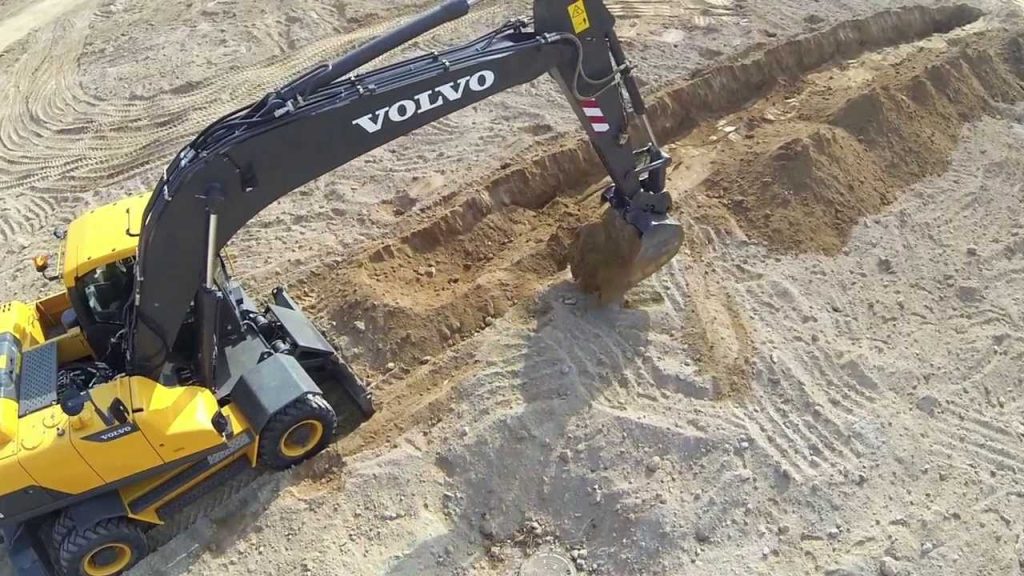 1. Volvo's new EC300E excavator has been designed with a focus on productivity and fuel efficiency, while maintaining the highest levels of operator comfort.
2. Designed to meet the needs of general contractors, utility contractors and rental companies, the EC300E is equipped with a range of standard safety features, including Volvo Care Cabs and Volvo Care Cab systems such as roll-over protective structures (ROPS), falling object protective structures (FOPS) and dynamic engine-speed control for travel.
3. The EC300E is powered by a Stage IV/Tier 4 Final Volvo D8J engine delivering 300 net horsepower (224 kW). It also features an auto-idle function for fuel savings as well as an optional auto-shutdown feature that can be programmed to turn off the machine when it is inactive for a specified period of time.
4. The EC300E includes a standard load management system, which tracks and monitors lift capacity, swing torque, pump flow and pressure at any given time and helps operators work smarter and more efficiently while increasing production.
5. With a maximum operating weight of 66,000 lbs., the EC300E produces up to 23 percent more bucket force than its predecessor, giving it greater power to maximize productivity in demanding
30t Volvo excavator-EC300D
Crawler excavator is a kind of excavating equipment, which is widely used in various construction sites like municipal engineering, road and bridge construction, water conservancy project, land leveling and filling, etc. Volvo 30t crawler excavator-EC300D has a compact design, high efficiency and energy saving performance. Our 30 ton excavators are also equipped with a variety of intelligent functions to improve the reliability of operation.
The main components of 30t Volvo crawler excavator-EC300D are made by Volvo and imported from Sweden. The hydraulic system adopts the international famous hydraulic parts and is equipped with overload protection device to ensure the safe operation of the machine. In addition, it is also equipped with a heavy duty structure to meet the challenges of harsh working conditions.
Volvo 30 ton crawler excavator-EC300D is suitable for general working conditions such as municipal engineering, infrastructure construction, road building and so on. If you are interested in our 30t crawler excavators or other models of Volvo excavators.
30t Volvo excavator-EC330EL
Volvo Construction Equipment (Volvo CE) is proud to introduce the EC330E crawler excavator. Ideal for heavy construction, quarrying, mining and infrastructure applications, this powerful excavator offers Volvo-quality performance and reliability with low operating costs.
"The new EC330E is a high-performance machine that has been designed for ultimate productivity, reliability and cost-efficiency," says René Gabrielsen, product manager at Volvo CE. "It's a versatile excavator that will perform like a 30 tonne machine but with the fuel efficiency of a 25 tonne machine. Its enhanced operator comfort and safety features will also play a key role in increasing productivity – just another example of how Volvo CE helps customers lower their operating costs and maximize their output."
30t Volvo excavator-EC300CL
Volvo EC300CL excavator is a new generation of high-quality excavators. The Volvo EC300CL excavator uses a Volvo D8E engine with a maximum power of 206 kW (281 hp), which fully meets the Tier III emission standards. Advanced electronic control system, electronically controlled fuel injection pump, high-pressure fuel injection and automatic control system can optimize the combustion process and provide abundant power;
The Volvo EC300CL excavator has been continuously optimized in the design to achieve an unprecedented level of efficiency, provide more power and faster response speed;
The Volvo EC300CL excavator has exquisite technology, smooth lines, and its cab can be folded to facilitate transportation;
The long reach boom of the 30t Volvo excavator-EC300CL extends the application range of the machine, can be equipped with a rock breaker or wood shear, easy to operate and easy to maintain.
While the 30E can handle a trailer, we don't recommend it. The standard Volvo arm is just awkward and too small. You're much better off with the 30E without a trailer.