Choosing the right Komatsu excavator bucket teeth equipment can be a difficult job. There are plenty of factors buyers must consider before making an important investment. If the buyer fails to perform research and comprehend the specific needs of their job, they may end up buying something they don't truly need.
This guide will explain topics like all-important steel grades as well as a deep look into cemented carbide replacement versus standard as well as what many users do not realize, different tooth types.
The excavator bucket is the most commonly used attachment for the excavator. The durability and performance of the excavator bucket depends on its quality, components, and design. Komatsu excavator bucket teeth are one of the most critical parts of the excavator bucket. Choosing the right teeth can maximize your machine's performance, increase efficiency, and reduce fuel costs. However, buying a new set of teeth can be confusing as there are many types available in the market.
When buying a new set of teeth, it's important to consider some key factors that include manufacturer's specifications, size, shape, and material. Manufacturer's Specifications The first thing you should consider when buying a new set of teeth is the manufacturer's specifications. Every product has its own specifications given by the manufacturing company. You must consider those specifications while buying a new set of teeth.
Specifications are like guidelines that help you buy the perfect teeth matching your machine's requirements and needs. These guidelines ensure that your machine works smoothly without any problems or issues. Size The size of Komatsu Excavator Bucket Teeth matters a lot as it determines how much load or work your machine can do at a time.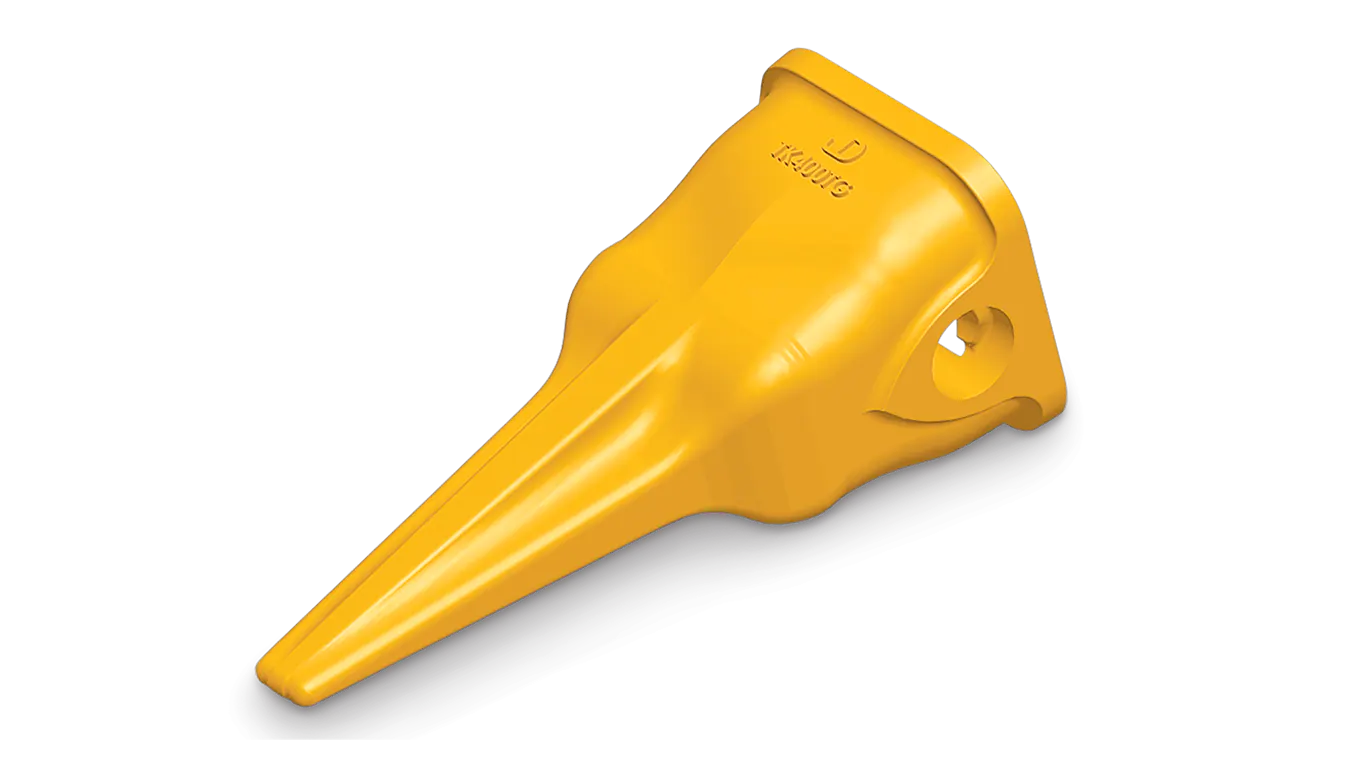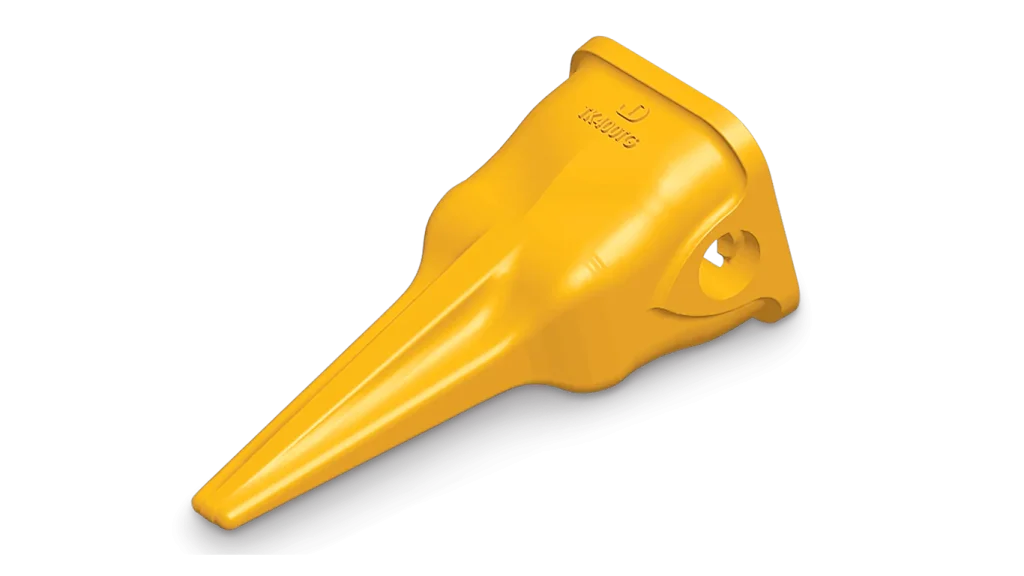 Komatsu Excavator Bucket Tooth adapters
Komatsu Excavator Bucket Teeth or bucket tooth is the most important part of a excavator, because it is directly related to the working efficiency. If not select the excavator bucket teeth correctly, it will affect the productivity and also cause unnecessary losses.
So how to choose the right Komatsu Excavator Bucket Teeth? We need to pay attention to 4 aspects:
1. Pay attention to information about the machine. We need to know the nameplate data of the machine. So that we can select the correct size of bucket teeth according to the working conditions.
2. Selecting appropriate bucket tooth adapter with excavator teeth depends on your working conditions. The Shape of bucket teeth is different and it's very important for your work accordingly. And you can also choose different strength of bucket tooth adapter according to your working condition, such as standard strength, high strength and super high strength, etc if its necessary.
3. What type of excavator tooth tip you need? Good quality bucket tips can greatly improve the working efficiency and digging depth, but improper selection will increase fuel consumption and reduce productivity at work.
It's very important that you should select suitable shape according to your working conditions and make sure that there are no.
Komatsu Excavator Bucket Tooth pin and retainer
Komatsu excavators are legendary for their balance of power and efficiency. However, to enjoy this efficiency you have to have the right attachments – Komatsu excavator bucket teeth are an important consideration for any operator. As a heavy equipment operator, you know how important it is to take care of your machine and ensure that it runs as smoothly as possible.
Komatsu Excavator Bucket Teeth When picking out Komatsu excavator bucket teeth, there are a few key things to consider: The amount of material you are going to be processing – Are you working with light materials or heavy materials? For example, if you're working with mostly dirt and gravel, you'll need a different kind of Komatsu excavator bucket teeth than if you're working with rock or concrete. The type of excavation work you will be doing – Are you going to be digging trenches or ripping out chunks of hard ground?
For example, a trenching bucket tooth will need to be much narrower than a heavy-duty scoop bucket tooth. The amount of wear and tear on your current attachments – You'll also want to make sure that your current attachments haven't worn down too much before investing in new ones.
Komatsu Excavator bolt and nut
Komatsu excavators are equipped with buckets for earth digging and construction projects. The bucket teeth on these units are used to break up hard ground and dig through rock. Choosing the right size teeth for your particular machine is essential in order to get the most out of your investment. Some of the factors you should consider when making this decision include the overall size of your Komatsu, the weight of the unit, and how often you plan on using it.
The main reason that you need to choose a smaller bucket tooth is that they will last longer than larger ones. Smaller teeth also provide more leverage when it comes time to dig through rock or other tough materials. Large teeth tend to break off after being used several times, which means you'll need replacements more often. When choosing between different types of bucket teeth, it's important to think about how much weight your excavator can handle.
For example, some buckets have teeth designed specifically for light-duty work while others can be used with heavier equipment such as backhoes or bulldozers. For this reason, you may want to go with one type over another if you're planning on doing any heavy-duty work with your Komatsu excavator.
manufacture of excavator spare parts in China supplying high-quality komatsu excavator bucket teeth.
Komatsu is a popular brand for producing excavators in heavy equipment manufacturing. Komatsu excavators are available in different types, sizes and models. The bucket teeth in an excavator are important to have a good digging capacity. Having the right type of bucket teeth is also crucial to have maximum productivity from your machine. Choosing the right bucket teeth from many options can be a difficult choice. There are different types of teeth including tooth points and adapters for the excavators.
The most popular choice is the wear parts for the Komatsu machines. These are wear parts that are used for the undercarriage components of the machineries. They are manufactured and designed to offer good performance and safety to the excavators. There are many manufacturers and suppliers of these products on the market. Not all manufacturers work with high-quality materials or follow strict quality control procedures while manufacturing excavator parts. It is important to do your research before buying your spare parts or wear parts for your machine.
You need to find out about the material used in manufacturing and whether it is made according to strict guidelines or not. This can help you understand what quality you will get after buying those parts or if they will fit well with your machine.
Summary:
So when thinking about the right bucket teeth for your Komatsu excavator you need to make sure that it comes with the right speed to suit your digging needs and also includes a replaceable carbide section. You need to focus on what the machine is made of whether it be cast iron or composite material.
You will have to define the toughness of the bucket teeth in order to get the most out of it therefore using innovation is crucial. The performance of excavator's depends entirely on locating the best quality bucket teeth specialist.